Just 2 steps away from building your gaming empire!
Creating a .FUN website that captures your essence and creativity of game development. The process is simple:
Choose a .FUN Domain: Select a name that resonates with your vision. It's your digital playground, after all!
Craft your own Website: Kick start your gaming website and show your creativity to the world.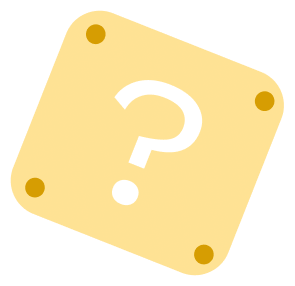 Copyright © Radix FZC DMCC. All rights reserved
Terms & Conditions
|

Legal Agreement
|

Privacy Policy
Terms & Conditions
The purchased domain must not be redirected to other websites.
The website's content should be centered around gaming (encompassing live games, playable browser games, gaming studios, and related subjects).
The website must fully comply with copyright and intellectual property regulations, avoiding any infringements.
Legal Agreements
Customer Master Agreement
This is the main Customer Master agreement that would apply to you as our Customer. Apart from this Master Agreement, the following Product Specific Agreements may also apply to you depending on the Products and Services you buy
Registrar Registrant Agreement for Domain Names
This represents the Agreement between the Registrant (Owner) of a Domain Name and the Registrar. If you register a domain name through us, this Agreement will apply to the person whose information you filled in the Owner section during the Registration process
Customer Agreement for Domain Names
This represents an addendum to the Customer Master Agreement between yourself and us for Domain Registration
Customer Agreement for Web Services
This represents an addendum to the Customer Master Agreement between yourself and us for Domain / Mail Forwarding and Managed DNS
Customer Agreement for Digital Certificates
This represents the Customer Agreement for Digital Certificates
Customer Hosting Product Agreement
This represents the Customer Agreement for Hosting
# Registrant shall further endeavour to familiarize themselves with the Registrants Benefits and Responsibilities applicable while registering gTLDs.
# Registrant is encouraged to refer to ICANN published Registrant Educational Materials.
#Domain Name Deletion & Auto-Renewal Policy.
Our Privacy Policy
Data controller contact information
Radix FZC
F-19, Business Center 1,
RAK Economic Zone
P.O. Box 16113, UAE
[email protected]
This document governs the privacy notice of our website www.get.fun. Effective Date: May 1st, 2018
Your rights
When using our website and submitting personal data to us, you may have certain rights under the General Data Protection Regulation (GDPR) and other laws.
Depending on the legal basis for processing your personal data, you may have some or all of the following rights:
The right to be informed
You have the right to be informed about the personal data we collect from you, and how we process it.
The right of access

You have the right to get confirmation that your personal data is being processed and have the ability to access your personal data.

The right to rectification

You have the right to have your personal data corrected if it is inaccurate or incomplete.

The right to erasure (right to be forgotten)

You have the right to request the removal or deletion of your personal data if there is no compelling reason for us to continue processing it.

The right to restrict processing

You have a right to 'block' or restrict the processing of your personal data. When your personal data is restricted, we are permitted to store your data, but not to process it further.

The right to data portability

You have the right to request and get your personal data that you provided to us and use it for your own purposes. We will provide your data to you within 90 days of your request. To request your personal data, please contact us using the information at the top of this privacy notice.

The right to object

You have the right to object to us processing your personal data for the following reasons:

Processing was based on legitimate interests or the performance of a task in the public interest/exercise of official authority (including profiling);
Direct marketing (including profiling); and
Processing for purposes of scientific/historical research and statistics.
Rights in relation to automated decision-making and profiling.
Automated individual decision-making and profiling
You will have the right not to be subject to a decision based solely on automated processing, including profiling, which produces legal effects concerning you or similarly significantly affects you.
Filing a complaint with authorities
You have the right to file a complaint with supervisory authorities if your information has not been processed in compliance with the General Data Protection Regulation. If the supervisory authorities fail to address your complaint properly, you may have the right to a judicial remedy.
For details about your rights under the law, https://ico.org.uk/for-organisations/guide-to-the-general-data-protection-regulation-gdpr
'Non-personal data' (NPD) is information that is in no way personally identifiable.
'Personal data' (PD) means any information relating to an identified or identifiable natural person ('data subject'); an identifiable natural person is one who can be identified, directly or indirectly, by reference to an identifier such as a name, an identification number, location data, an online identifier or to one or more factors specific to the physical, physiological, genetic, mental, economic, cultural or social identity of that natural person. Personal Data is in many ways the same as Personally Identifiable Information (PII). However, Personal Data is broader in scope and covers more data.
A "visitor" is someone who merely browses our website. A "member" is someone who has registered with us to use or buy our services and products. The term "user" is a collective identifier that refers to either a visitor or a member.
Information we collect
Generally, you control the amount and type of information that you provide to us when using our website.
Our legal basis for collecting and processing personal data
Our legal basis for collecting and processing your Personal Data when you buy or use our products or services is based on and the necessity for the performance of a contract or to take steps to enter into a contract. Our legal basis for collecting and processing your Personal Data when you sign up for our newsletter, conference, contests, events, workshop, services, and product information through our website opt-in forms is based on consent.
What happens if you don't give us your personal data
If you do not provide us with enough Personal Data, we may not be able to provide you with all our products and services. However, you can access and use some parts of our website without giving us your Personal Data.
We collects your personal data in the following ways
Automatic information
We automatically receive information from your web browser or mobile device. This information may include the name of the website from which you entered our website, if any, as well as the name of the website you'll visit when you leave our website, your Internet service provider's name, your web browser type, the type of mobile device, your computer operating system, and data about your browsing activity when using our website. We use all this information to analyze trends among our users to help improve our website.
When entering and using our website
When you enter and use our website, some of the cookies used by our website may contain your Personal Data.
At user and member registration or when buying products or services
When you register as a user, member, or when buying our products or services, we may collect some or all of the following information: your first and last name, email address, physical address, ip address, company name, credit card or other payment information, phone number, user name, password, and other information listed.
Our use of cookies
Our website uses cookies. A cookie is a small piece of data or a text file that is downloaded to your computer or mobile device when you access certain websites. Cookies may contain text that can be read by the web server that delivered the cookie to you. The text contained in the cookie generally consists of a sequence of letters and numbers that uniquely identifies your computer or mobile device; it may contain other information as well.
By agreeing to accept our use of cookies, you are giving us, and third parties we partner with, permission to place, store, and access some or all the cookies described below on your computer.
Strictly necessary cookies
These cookies are necessary for proper functioning of the website, such as displaying content, logging in, validating your session, responding to your request for services, and other functions. Most web browsers can be set to disable the use of cookies. However, if you disable these cookies, you may not be able to access features on our website correctly or at all.
Performance cookies
These cookies collect information about the use of the website, such as pages visited, traffic sources, users' interests, content management, and other website measurements.
Functional cookies
These cookies enable the website to remember a user's choices – such as their language, user name, and other personal choices – while using the website. They can also be used to deliver services, such as letting a user make a blog post, listen to audio, or watch videos on the website.
Media cookies
These cookies can be used to improve a website's performance and provide special features and content such as the author images. They can be placed by third parties who provide services to us or by our company.
Advertising or targeting cookies
These cookies are usually placed and used by advertising companies to develop a profile of your browsing interests and serve advertisements on other websites that are related to your interests. You will see less advertising if you disable these cookies.
Session cookies
These cookies allow websites to link the actions of a user during a browser session. They may be used for a variety of purposes, such as remembering what a user has put in their shopping cart as they browse a website. Session cookies also permit users to be recognized as they navigate a website so that any item or page changes they make are remembered from page to page. Session cookies expire after a browser session; thus, they are not stored long term.
Persistent cookies
These cookies are stored on a user's device in between browser sessions, which allows the user's preferences or actions across a site (or, in some cases, across different sites) to be remembered. Persistent cookies may be used for a variety of purposes, including remembering users' choices and preferences when using a website or to target advertising to them.
We may also use cookies for:
Identifying the areas of our website that you have visited
Personalizing content that you see on our website
Our website analytics
Remarketing our products or services to you
Remembering your preferences, settings, and login details
Targeted advertising and serving ads relevant to your interests
Allowing you to post comments
Allowing you to share content with social networks
Most web browsers can be set to disable the use of cookies. However, if you disable cookies, you may not be able to access features on our website correctly or at all.
Web beacons
We may also use a technology called web beacons to collect general information about your use of our website and your use of special promotions or newsletters. The information we collect by web beacons allows us to statistically monitor the number of people who open our emails. Web beacons also help us to understand the behavior of our customers, members, and visitors.
Google analytics privacy notice
Our website uses Google Analytics to collect information about the use of our website. Google Analytics collects information from users such as age, gender, interests, demographics, how often they visit our website, what pages they visit, and what other websites they have used before coming to our website. We use the information we get from Google Analytics to analyze traffic, remarket our products and services to users, improve our marketing, advertising, and to improve our website. We have enabled Google Analytics advertising features such as remarketing with Google Analytics, Google Display Network Impression Reporting, and Google Analytics Demographics and Interest Reporting. Google Analytics collects only the IP address assigned to you on the date you visit our website, not your name or other identifying information. We do not combine the information collected using Google Analytics with Personal Data. Although Google Analytics plants a permanent cookie on your web browser to identify you as a unique user the next time you visit our website, the cookie cannot be used by anyone but Google. Google also uses specific identifiers to help collect information about the use of our website. For more information on how Google collects and processes your data, visit https://www.google.com/policies/privacy/partners/
You can prevent Google Analytics from using your information by opting out at this link: https://tools.google.com/dlpage/gaoptout.